A historic schoolhouse building in the Cataloochee region of the Great Smoky Mountains National Park.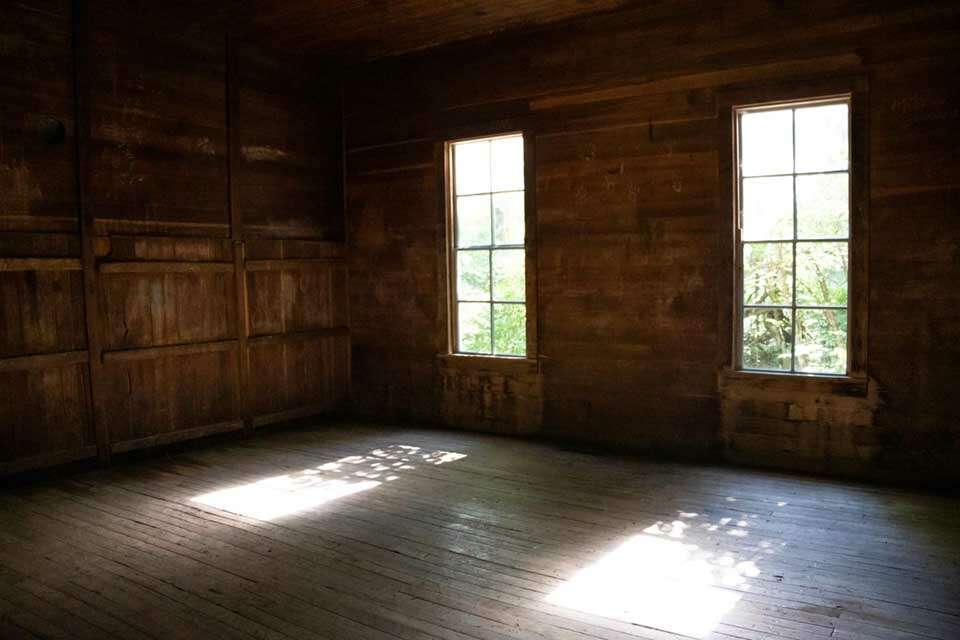 North Carolina contains an enormous amount of history and the Cataloochee Region of the Great Smoky Mountains National Park is no exception. There are a number of easily accessible historic sites in the area that can be enjoyed by everyone including the beautiful and unique Beech Grove School. Originally there were a few schools in the area and this one, which was built in 1903 to replace an existing school, is all that is left in the Cataloochee region. Today it is open to enjoy and, while it is mostly empty, it does contain some old school desks and chalkboards.
Beech Grove School is located about 250 feet off Cataloochee Entrance Road which is the main road that goes through the valley. The parking area for the school is right where the road crosses Palmer Creek and where the road becomes unpaved. Look for the sign and the trail leading back to the building. The Cataloochee Region is about 70 minutes from Asheville North Carolina. There are no restrooms at the school but there are public bathrooms at the Cataloochee Campground as you enter the region and at the historic Palmer House.
Beech Grove School is about 250ft back from the parking area on a wide, level, and obvious trail that starts right next to the sign. It is a short and beautiful walk back to a clearing where the school is located. The main entrance is on the far side of the building.
It is a very simple building with only two square rooms inside. The ceilings are very high and the tall windows let in lots of natural light. There really wasn't a lot inside to distract the students of this early 1900's school house that served the region. Outside there wasn't too much either except the natural beauty of the valley and the beautiful Palmer Creek that flows a mere 100ft from the schoolhouse. If you are not in a hurry, this is a great place to hang out and enjoy a piece of local history.
Please check out our other videos of the numerous other historical places in the area. All of them are worth a visit!