A beautiful and historic must-see stop along the Blue Ridge Parkway.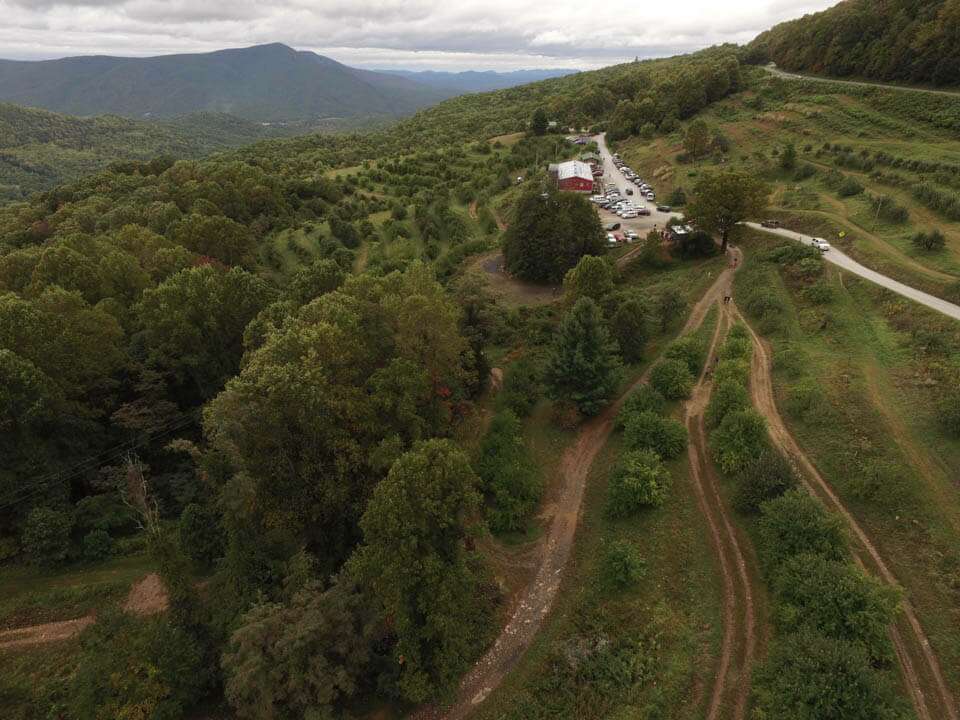 Just off the Blue Ridge Parkway, at mile 328.3, is the historic Orchard at Altapass which is one of a few "must see" destinations for anyone traveling along the parkway or visiting the local area.  The Orchard is rich with Appalachian history and culture.  The current stewards of the Orchard, Bill & Judy Carson, have done an exceptional job preserving and protecting the Orchard and the surrounding natural features while creating an atmosphere to entertain and educate the public about the colorful heritage of the Appalachian area.  No visit to the surrounding area or drive along the Blue Ridge Parkway would be complete without a stop along the way at the Orchard at Altapass.
The Orchard at Altapass is located at milepost 328.3 of the Blue Ridge Parkway near the town of Spruce Pine, North Carolina, just a few miles north of where Highway 226 intersects the Parkway. You can't miss it as you approach from either direction as it is beautifully visible from the parkway. There is plenty of parking onsite but it can get a little crowded during the popular months. There are restroom facilities onsite as well. The orchard is open May through October with increasing seasonal hours leading up to their peak season in the fall. April 30th – August 31st they are open Wednesday through Sunday 10-5 then the months of September and October they are open daily 10-6.
There is so much to see and do at the Orchard you should plan your visit accordingly and allow enough time to enjoy the full experience. If you are on a tight time schedule you could just stop by the store to purchase apples, jams and jellies, sauces, dips and check out local artist's pottery and handmade crafts to pick up a souvenir for yourself or a gift for someone out of town. Sample their fudge or caramel apples. If you have a little more time you could stay for lunch at the café where they're "Serving the Good Stuff" according to their sign as well as the patrons eating at the picnic tables out front. If you have even more time, check their schedule and you could make plans to spend the whole day. You can pick your own apples, they have 30 varieties; Ginger Gold, Stayman-Winesap, Rome Beauty, King Luscious and Red Delicious, just to name a few. You could listen to a local band or watch cloggers dance; go for a hayride or participate in a guided walk, you could learn more about butterflies and bees or maybe see an exhibition of homemade apple butter being cooked down in a copper kettle. You could participate in any number of kid and family friendly activities, even hang out to read books and learn about local history. The point is the possibilities for spending a day at The Orchard at Altapass are nearly endless. While you're shopping and eating you can feel good about your purchases too knowing that all proceeds go toward supporting the mission of the Altapass Foundation where their goal is to preserve the history, protect the natural features and educate the public about the Appalachian heritage.
The Orchard at Altapass has something for everyone. It's one of those places that once you visit you'll be looking for another opportunity to back there again. If you are lucky enough to live in the region, then you are lucky enough; but you're also likely to add The Orchard at Altapass to your list of annual fall destinations that you look forward to visiting with friends and family year after year.