A beautifully kept historic chapel in the Cataloochee region of the Great Smoky Mountains National Park.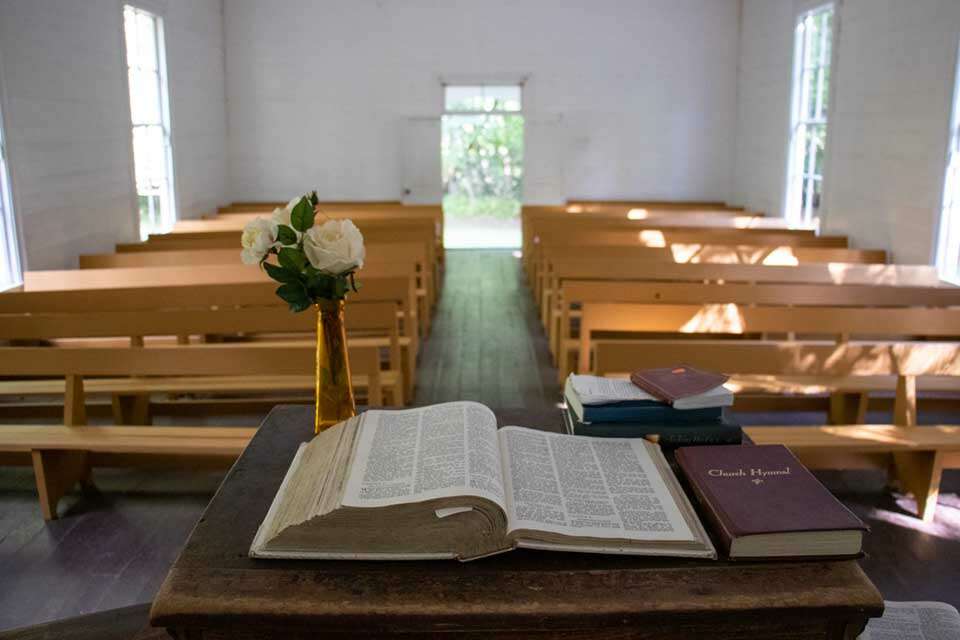 The Cataloochee Region of the Great Smoky Mountains National Park has a treasure trove of historical buildings that are available for the general public to check out and enjoy. One of these items is the historic Palmer Chapel which was built in 1903 and remodeled in 1929. Today it is a historic gem and reminder of what life used to be like over 100 years ago. It is open for visitors to explore and enjoy and is furnished with pews and a pulpit.
The Palmer Chapel is located just off the main road that traverses the region, the Cataloochee Entrance Road. While it is generally considered a road-side attraction the chapel is recessed back about 300′ from the road right about where it becomes unpaved. While it is set back from the road, it is still visible from and there is good signage and roadside parking, so you shouldn't miss it. The Cataloochee Region is about 70 minutes from Asheville North Carolina. There are no restrooms at the chapel but there are public bathrooms at the Cataloochee Campground as you enter the region and at the historic Palmer House.
The Palmer Chapel is located in a beautiful and peaceful spot in the valley with a large grass field leading up to it and Cataloochee Creek flowing a few yards out the front door. Attending services here 100+ years ago must have been an experience. At the time, the community was not large enough for a full time preacher so services were held when a visiting preacher came to town; which was usually monthly. Today it is beautifully kept and maintained and open for all to visit and enjoy.
Check out all of the other historic buildings in the area. We have episodes available on all them so be sure to view those before visiting.