A beautiful waterfall with numerous wildflowers in the Spring and Summer.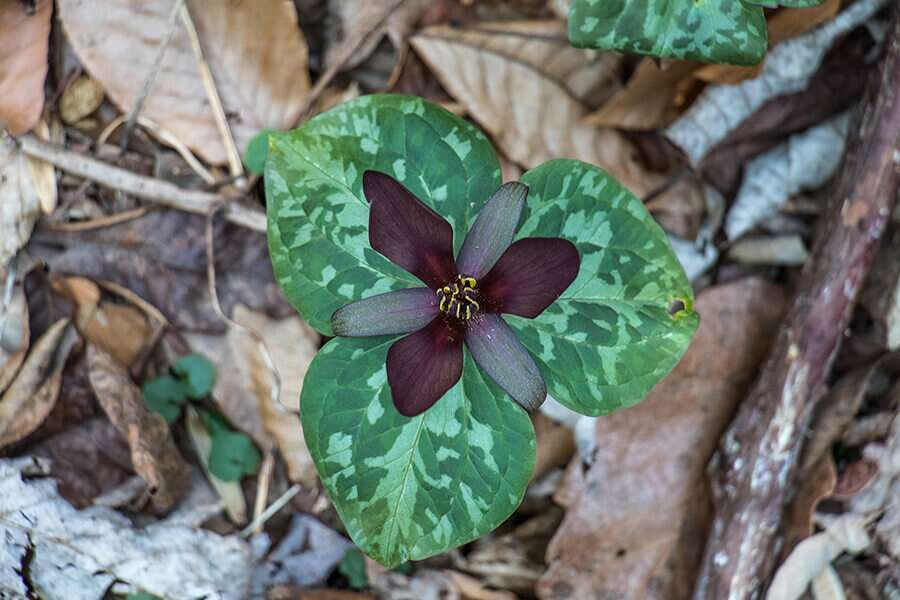 At the Oconee Station State Historic Site of South Carolina, which is also in the Sumter National Forest, sits the beautiful Station Cove Falls. Also referred to as Station Creek Falls, this beautiful 60ft waterfall is an easy 3/4 mile hike through a beautiful forest that is teeming with wildflowers in the Spring and Summer. It is a great hike that is kid friendly and is close to many other great destinations to visit.
Oconee Station State Historic Site is a 210 acre park that contains multiple historic structures, 1 fishing pond, miles of hiking trails, and a beautiful 60ft waterfall. There is also a significant botanical interest inside the park as wildflowers are very prevalent throughout the park; especially near the base of Station Cove Falls. Admission to Oconee Station State Historic Site is free and it is open daily from March through November. From December through February it is only open on Fridays, Saturdays and Sundays.
The trailhead to Station Cove Falls is located on Oconee Station Road about 2.5 miles North of Highway 11. You will drive 3/10's a mile past the entrance to Oconee Station Historic Site on your right and the parking area for the trailhead will be on the left. Parking at the trailhead is limited as there is only room for about 5 or 6 vehicles. If you can't find a parking spot, you can park back at the Oconee Station Historic Site although it will add some distance to your hike. Station Cove Falls is about 70 minutes from Greenville South Carolina or 2 hours 30 minutes from Atlanta Georgia. There are no restroom facilities at the trailhead but there are facilities available at Oconee Station.
The trailhead starts on the back side of the parking area just to the left of the informative signboard and is marked with blue blazes. Pretty quickly, you will encounter another signboard with some nice information about trail. Beyond this, the well maintained trail heads into the woods for a pleasant walk to the falls. You will cross two creeks with bridges before encountering a fork in the trail where you will continue straight towards and past another signboard. There is also a sign at the intersection directing you to the falls.
The trail will parallel and eventually cross Station Creek. The crossing isn't via established bridges but there are large stones to help you cross which are adequate most days. After you cross Station Creek, the falls is just a short walk upstream and should be visible in the distance.
Station Cove falls is a wonderful spot to visit. There is a large viewing area complete with a few good sized boulders that make a nice relaxing spot for a picnic or just a place to just sit back, relax and enjoy nature. There is shallow water at the base of the falls so you can take your shoes off, dip your feet in the cool waters, and easily walk to the base of the falls. Plan on spending some time at Station Cove Falls as you will want to hang out and enjoy this beautiful place in the woods.
This is an out and back hike so safely walk back to the parking area when you are done enjoying your time at Station Cove Falls.