An easy to reach waterfall in South Carolina that also provides excellent views looking south across the piedmont.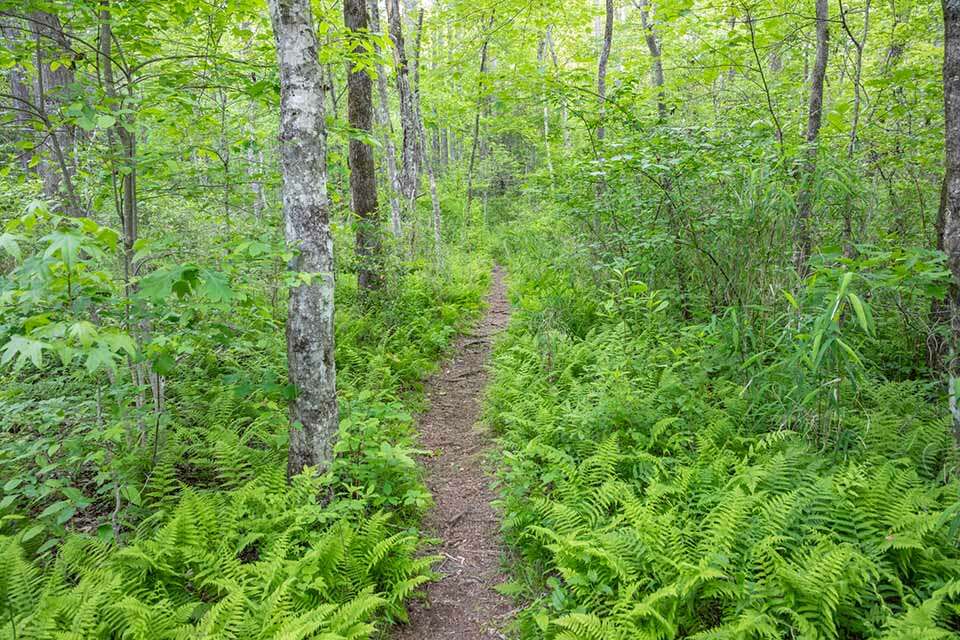 In the upstate of South Carolina inside the Eva Russell Chandler Heritage Preserve, is the secluded Slickum Falls. Slickum Falls is more of a steep waterslide along a rock outcropping inside the preserve that has about 75 feet of elevation change. It is easily accessed via an easy ½ mile loop hike that also provides excellent views to the Southeast that are comparable to the views at Bald Rock minus the crowds and graffiti.
The trailhead to Slickum Falls is located off the unpaved Persimmon Ridge Road in Cleveland, South Carolina. Persimmon Ridge Road is located about 8/10's of a mile up the hill from the Bald Rock parking area off Highway 276. The road is generally in good shape and most vehicles should have no problem accessing the turnoff to the trail which is about 7/10's of a mile down Persimmon Ridge Road. Look for a pull-off, gate, and the large preserve sign. Be sure not to block the gate when you park. The Eve Russell Chandler Heritage Preserve is about 45 minutes from downtown Greenville South Carolina. There are no restroom facilities at the trailhead.
The trail to Slickum Falls starts at the gate next to the large sign. Follow the narrow road back for about 100ft and look for a narrower trail with wood steps leading off to the left. Follow this trail a short distance until you reach the rock outcropping and top of Slickum Falls as Slickum Creek follows the increasingly steeper angle of the rock. It is an interesting waterfall and perspective. Be careful of the wet sections of the rock that will be extremely slippery. While the angle of the rock isn't too steep near the top, it becomes dangerously steep fairly quickly. Keep this in mind if you bring small children along with you.
In addition to the waterfall, the rock face provides great views looking southeast that are similar to those found at Bald Rock which is just a little to the west. Since this area is lesser known, however, you may have the view and the waterfall all to yourself when you visit the beautiful Slickum Falls.
There is also more to see on this hike as the loop trail continues back into the forest. Follow the trail, on the opposite side of the rock from where you entered, as it parallels Slickum Creek back into the woods. This short section of the trail is very peaceful and beautiful with numerous ferns blanketing the forest floor and you can hear the crystal clear waters of the creek trickling in the background.
The trail continues until it intersects Persimmon Ridge Road where you go left and walk about 100 yards back to the parking area.