Each year the Wilkes Heritage Museum of Wilkesboro, NC hosts the Blue Ridge Music Hall of Fame Ceremony to showcase the musical heritage of the area and recognize those who have made a significant contribution.  This year commemorates the 10th annual celebration of the event which includes a dinner and induction ceremony on the evening of Saturday, June 10th, at the Stone Center for Performing Arts.  It is always a magical night of good food, culture, and incredible live music from some of the best pickers in the area.  We have had the pleasure of attending this ceremony for the past three years and are once again looking forward to this years event.  The musical talent on display throughout the night is amazing but it's always a treat to stay until the very end of the evening when the excitement crescendos with the grand finale; a massive jam session to close out the night.  Rarely do you have the opportunity to see so many skilled pickers on the stage at once.  If you are a fan of the music and culture of the Blue Ridge Mountains, then this is the event for you!
This years inductees include:
Mac Wiseman – Nationally known artist
The Skillet Lickers – Pioneer Artists
Laura Boosinger – Sidewoman and Regional Artist
Don Gibson – Songwriter
Phil Jamison – Traditional Dance
The 2017 Dr. T.R. Bryan Wilkes Heritage County Heritage Music Award recipient is Larry Skipper.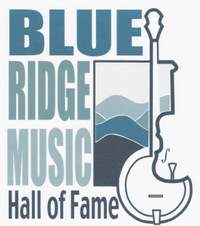 Tickets to the event are $35 with limited seating available at the event. The doors open at 6pm, dinner is served at 6:30pm, and the ceremony will begin promptly at 7:15pm. There will be plenty of live music as the evening showcases the rich musical heritage of the greater Blue Ridge Mountains.
Tickets for the event can be purchased at the Wilkes Heritage Museum website: http://www.wilkesheritagemuseum.com/store/page6.html