On the night of March 10, 1948, tragedy struck Highland Hospital in Asheville, North Carolina when a deadly fire engulfed the kitchen in the main building. Flames spread rapidly through a wooden dumbwaiter shaft, then took each floor one by one, stealing the lives of patients who had been drugged and locked in their rooms for various mental disorders. One patient in particular had allegedly been bobbing in a sea of drugs that had settled into her system, confined to her room while flames raced toward her on the top floor: Zelda Fitzgerald, wife of author F. Scott Fitzgerald.
Despite desperate efforts made by hospital staff, firefighters, and concerned citizens, the fire devoured the building, killing Zelda along with eight other women. Zelda was initially identified by a lone charred slipper found beneath her body, then later confirmed by dental records. According to old newspaper reports, the other victims included: Mrs. Sarah Neely Hipps, Miss Marthina DeFriece, Mrs. V. W. James, Mrs. W. B. Kennedy, Mrs. Ida Engel, Miss Janice R. Borochoff, Mrs. Jules Deoring, and Mrs. G. C. Womack.
Originally known as Dr. Carroll's Sanatorium, the hospital treated the rich and famous for mental and nervous disorders, as well as addictions. Dr. Robert Carroll was known for his new approach to the treatment of mental disorders during a time when barbaric measures were the norm. His patients were to exercise, eat right, and work on a farm that existed on the property. However, rumors float about that the hospital still used questionable practices of electroshock therapy and insulin therapy, which was designed to throw the patient into a series of painful seizures. Additionally, the doctor was rumored to hire formerly "cured" patients.
Some believe the fire was an act of arson by night supervisor, Willie Mae Hall. A newspaper article from Asheville Citizen Times dated April 17, 1948 stated, "Miss Hall was placed in jail at her own request Monday night after she had told law enforcement and court officials she 'could have' set the Highland fire and felt 'an urge' to set fire to Oak Lodge, a patient building close to Central building." It is claimed by some that she systematically gave a double sedative to the patients she did not like, locked their bedroom doors, then set fire to the kitchen. According to a newspaper article from The Morning News dated March 12, 1948, it was the third fire in the hospital in less than a year. "Fire Chief J. C. Fitzgerald said two broke out last April," the article stated. "One ignited a mattress and the other started from oil-soaked rags tucked under a stairway." Does this mean the fire that burned down the hospital was indeed arson?
A visit to Zillicoa Street will only bring up memories of what happened that night because the original building had collapsed in the fire, but some believe the spirits of the women who lost their lives that night still haunt the grounds. Some have seen the ghost of Zelda strolling the property, while others have apparently caught strange figures on camera.
Rumbough House, Highland Hall, and Homewood Castle in Asheville's historical district in Montford are the stunning pieces of property tied to the old Highland Hospital campus. But before we explore the grounds, let's delve a bit into Zelda's life, as she may choose to make a ghostly appearance should you choose to visit.
The Life and Decline of Zelda Fitzgerald
Eventually known as the first flapper girl, Zelda Sayre had a wild spirit from a very young age. She danced, took ballet lessons, drank, smoked, and spent most of her time with boys. She was known to flaunt a flesh colored bathing suit to give the illusion that she swam in the nude. She is quoted as having said, "Why should all life be work, when we all can borrow? Let's think only of today, and not worry about tomorrow."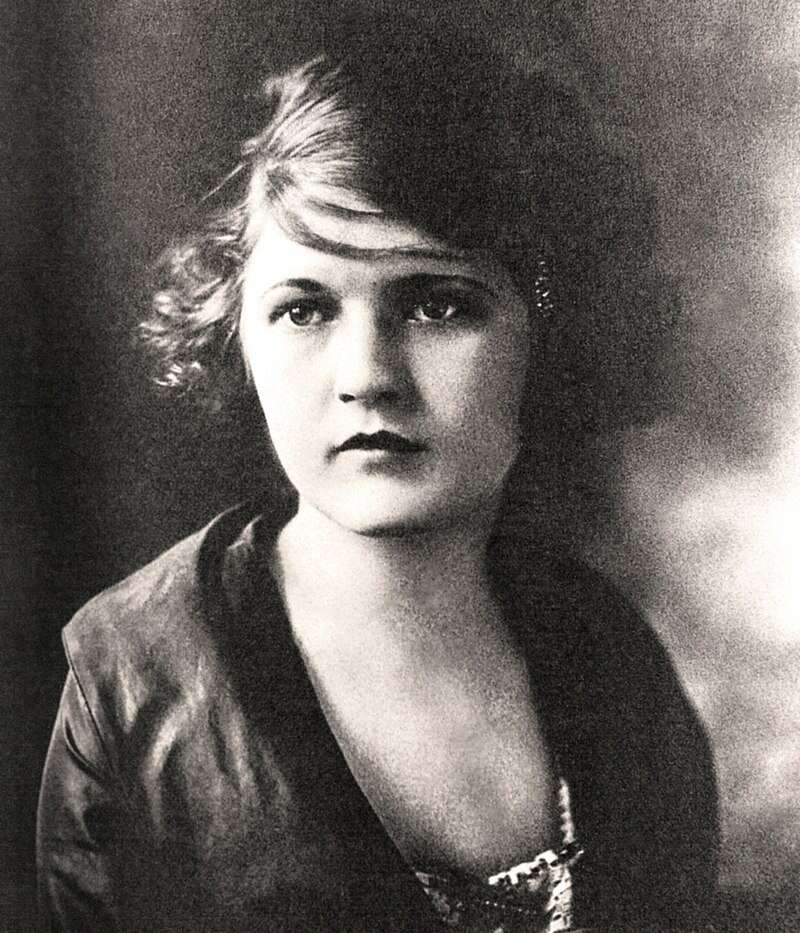 The Sayres were a prominent family as Zelda's father, Anthony Sayre, was a justice of the Supreme Court, her uncle, John Morgan, served six terms in the United States Senate, and her maternal grandfather, Willis Machen, served a partial term as a U.S. senator from Kentucky. So it is only natural that spirited Zelda was a constant source of gossip in the south.
In July 1918, Zelda met future novelist F. Scott Fitzgerald after he'd volunteered for the army when he was stationed at Camp Sheridan. Scott first laid eyes on Zelda at a country club dance in Montgomery, Alabama. He was so mesmerized by Zelda, he later fictionalized the encounter in his novel The Great Gatsby, when Gatsby meets Daisy for the first time. The two were briefly separated on and off when Scott was sent north, all the while Zelda's letters bewitching him so much that he lifted her lyrical words and peppered them into his own writing.
On April 3, 1920, they said their vows at St. Patrick's Cathedral. Her biographer Nancy Milford wrote, "Scott had appealed to something in Zelda which no one before him had perceived: a romantic self-importance which was kindred to his own." Their entwined lives continued to blossom with the essence of a whirlwind romance, while at the same time seeming laced with the poison of a Shakespearean tragedy.
Zelda and Scott quickly became icons of the Jazz Age, with alcohol fueling their reckless adventures and bitter fights. Their drunkenness led management to give them the boot from the Biltmore Hotel in New York and Zelda playfully jumped into the fountain at Union Square. Dorothy Parker had first spotted the two while they sat atop a taxi. She is quoted as saying, "They did both look as though they had just stepped out of the sun; their youth was striking. Everyone wanted to meet him."
While their worldly travels to Paris and Antibes on the French Riviera seemed to drip with the exhilarating air of high society, this illusion began to show its cracks due to creative competition, addiction, mental illness, and infidelity. Zelda publicly accused Scott of plagiarizing her works in her cheeky review of Scott's novel The Beautiful and Damned — a review which his literary editor had requested of her with the hopes of enticing readers. And Scott's friendship with Ernest Hemingway became a complication as Zelda and Ernest fiercely disliked each other. She deemed Hemingway's macho persona as a facade, while Ernest warned Scott that Zelda was crazy and blamed her for Scott's slow literary output.
By early 1921, Zelda was pregnant, giving birth to Frances "Scottie" Fitzgerald on October 26, 1921. Zelda avoided the domestic lifestyle, however, by hiring a nanny, a laundress and a couple to clean her house. She eventually sent her daughter off to boarding school.
Throughout the '20s, Zelda's behavior became increasingly erratic and volatile, while Scott's alcoholism deepened. Scott's intense writing sessions did not bode well for Zelda. While his schedule conflicted with her unhealthy need for attention, Zelda's boredom and feelings of isolation led her to develop a new obsession with ballet, a venture Scott felt was a waste of time. She insisted on grueling daily practice, which caused physical and mental exhaustion. Yet, when offered an invitation to join the ballet school of the San Carlo Opera Ballet Company, Zelda declined. Their daughter Frances had been quoted as saying, "It was my mother's misfortune to be born with the ability to write, to dance, and to paint, and then never have acquired the discipline to make her talent work for, rather than against her."
In April 1930, Zelda was placed in a sanatorium in France where she was diagnosed with Schizophrenia, then later said to have bipolar disorder. In the years to come, Zelda was placed in various mental institutions from around the world while Scott struggled to write. Though Zelda did have a burst of creativity at John's Hopkins Hospital in Baltimore when she wrote an entire semi-autobiographical novel that Scott intensely disapproved of because of its obvious parallels to their life struggles.
In 1934, some of Zelda's paintings were exhibited, but she was tortured by the negative response to her art. She became violent and reclusive, and in 1936 Scott had her admitted to Highland Hospital. In the summers of 1935 and 1936, Scott desperately tried to produce literary works at the Grove Park Inn in North Carolina, reportedly chugging out more beer bottles than anything in the literary arena. Over the next several years, Zelda was in and out of the Asheville hospital, while Scott bounced back and forth between North Carolina and Hollywood, where he had an affair with gossip columnist Sheilah Graham.
In December 1940, Scott died of a massive heart attack at age 44, eight months after Zelda had been released from Highland. She did not make an appearance at Scott's funeral, nor did she attend her daughter's wedding. By August 1943, she had returned to Highland Hospital, working on her new novel while checking in and out of the facility. Her mental state did not improve, nor did she finish her novel.
Historical Buildings Linked to Highland Hospital
Built in 1892, Rumbough House was home to the first and only mayor of Montford, James E. Rumbough, and his wife. It later became the administration building for Highland Hospital. With its Neoclassical designs, this beauty stands alone at the top of a hill.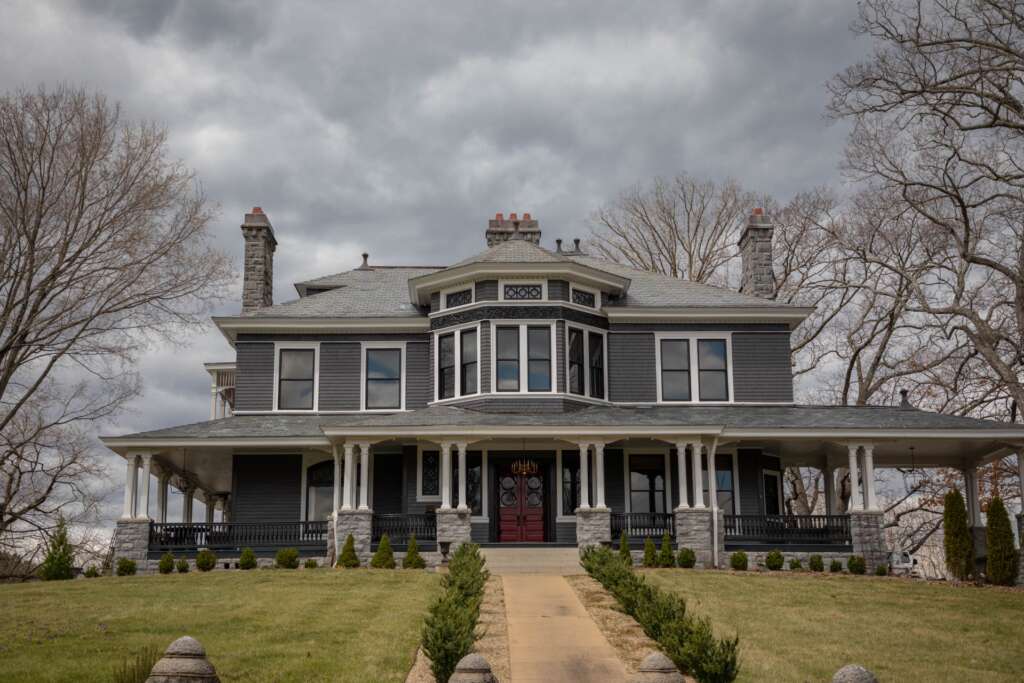 Located at 75 Zillicoa Street is the gorgeous brick building that stood beside Highland Hospital. Held up by impressive white columns, this historical building is sometimes referred to as Highland Hall. It currently serves as the Goodale School and Recovery Community, a therapeutic boarding school for adolescent boys, ages 14 to 17, who struggle with substance use and co-occurring disorders. Interestingly, part of the program is to utilize Asheville's beautiful landscape to make the lives of their participants that much richer, as they go hiking, biking, and visit local festivals — which seems to call to the innovative spirit within Dr. Carroll's vision in his approach to mental health.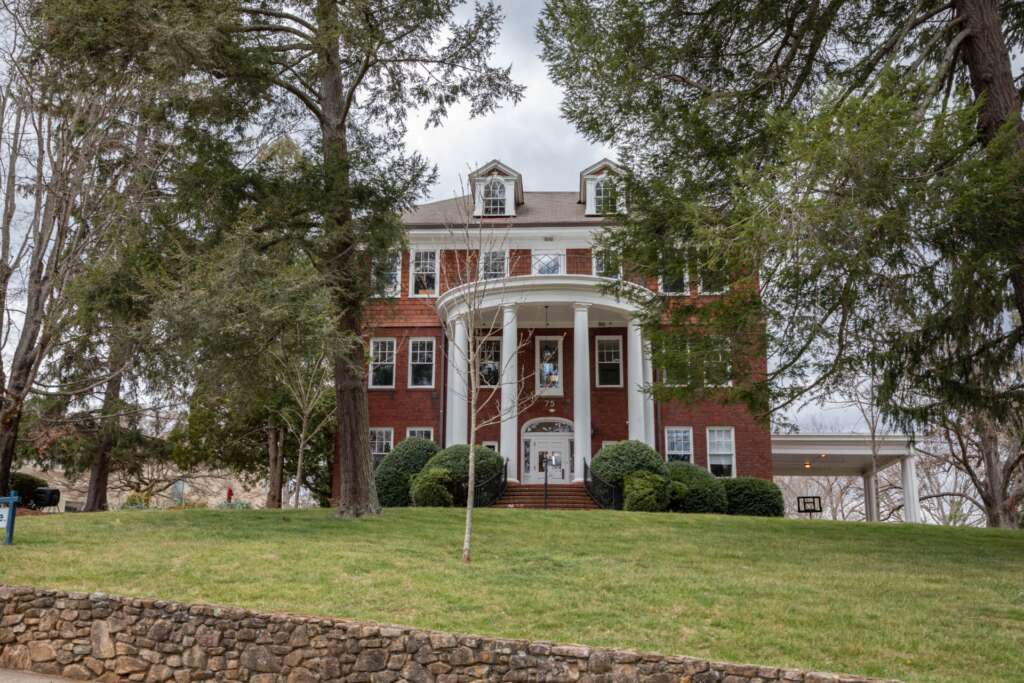 Dr. Carroll and his family resided in an impressive stone manor called Homewood Castle located at 19 Zillicoa Street. Beautifully restored, this elegant manor now hosts various special events. While the castle is surrounded by lush landscaping, its interior features hardwood floors, cherry walls, grand Appalachian stone fireplaces, and alabaster sconces.
As these buildings may not be entirely accessible to the public, a venture along Zillicoa Street could certainly make for a memorable adventure as there have been reports of disembodied screams and sightings of the victims' ghosts. Was the Highland Hospital fire started by Willie Mae Hall? Are victims of the fire still wandering the grounds? To find out, you may have to ask the ghosts on Zillicoa Street!