Today, Friday, August 3rd 2018, marks 50 days until the start of the Autumn season for 2018 which officially starts on Saturday, September 22nd, 2018. There is always something exciting about a countdown and when you get to the 50 day countdown from any season as it is usually right about the time you are getting tired of the existing season. This is particularly true during the cold Winter months or the hot Summer months and this year is no different. While the heat this Summer hasn't been too bad, it has been a rather wet Summer with a lot more rain than we typically receive. Most areas of Western North Carolina are reporting that they have already exceeded their typical yearly rainfall amounts and there are still five months to go until the end of the year! We are also not oblivious to some of the warmer periods that we did experience this Summer although we do recall enjoying a hike one day in July where it was only 63 degrees outside. So other than all of the rain, it hasn't been too bad of a Summer this year. That being said, we are ready for it to be over and want this: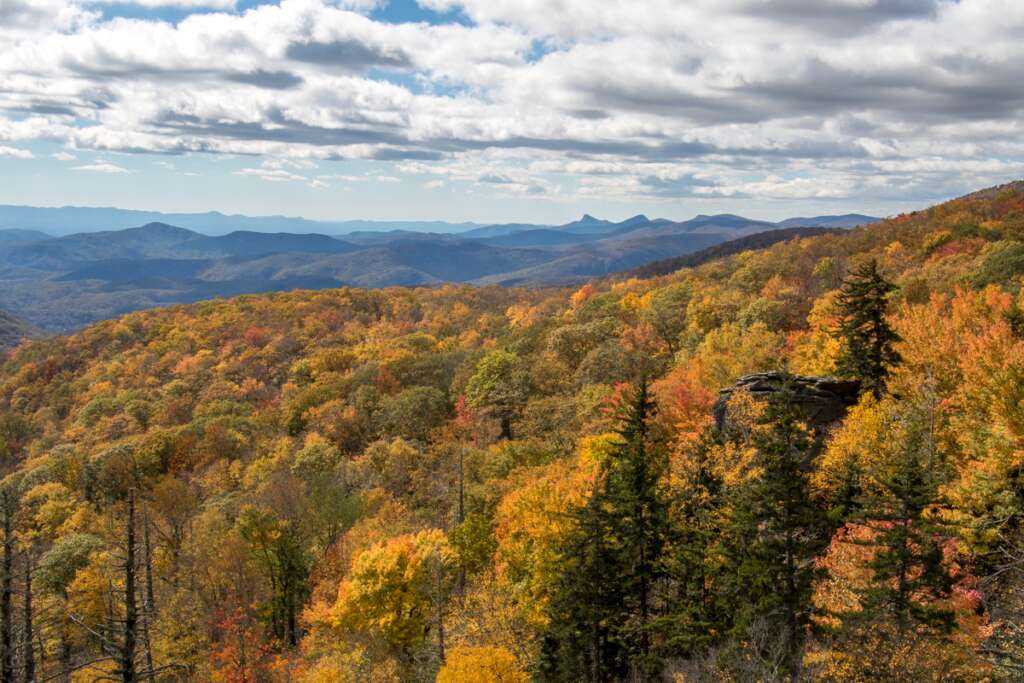 Comfortable days, cool evenings, the mountains bursting with color, the apple harvest, winery tours, festivals, not having to mow the grass every 3 days (because of all of the rain!), pumpkin spice everything, and countless other Carolina comforts that are associated with the Fall season. We could go on and on. There is so much to be thankful for and look forward to this year; Autumn is one of the big ones for us!
What about you? What are your favorite things to do in the Carolinas during the Fall season? Leave us a comment below and let us know.