The Great American Eclipse of 2017 has come and gone but what an incredible experience it was! We were fortunate enough to view it unobstructed from any clouds for the full 2 minutes 37 seconds of totality. Unfortunately, this wasn't the case for some people in some viewing areas as there were clouds rolling through that day. While there were a few stories of people who missed it, it sounded like most people didn't have any issues and experienced the totality they expected.

There was a small group of us that journeyed together to get to a place of totality. We picked a viewing spot in a remote section of South Carolina to avoid the crowds. While we had no previous eclipse viewing experience to set expectations, it thoroughly surpassed everyone's wildest dreams of what the experience would be like. All we can say is that if you missed totality on this eclipse, put the experience on your bucket list and aggressively pursue it when the next opportunity to view this wonder of nature occurs. It was that incredible!
Here are a few pictures we took of the solar eclipse: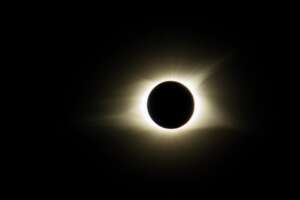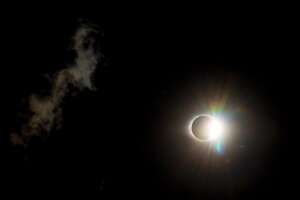 There was also something else that occurred and I wonder how many other people noticed it. While the entire event lasted a little less than four hours, with only 2 minutes and some change being the real climax of totality, it was amazing how this single event brought everyone together for this brief period of time. While everyone joined together it was a time free from politics, opinions, disagreement, protests, and most importantly – problems. I don't recall hearing any news stories of protests or where folks didn't get along. Despite there being literally millions of people from various races, religions, political leanings, etc.; everyone looked to the sky, watched in amazement, and hopefully realized how insignificant all of us really are. It was a beautiful thing.
There was a larger lesson we can learn from the Great American Eclipse that is much deeper than the scientific interests of the event, and with any luck, it will be a lasting one. No matter where you're from we are all on this ride together.
How was your experience viewing the eclipse? Please leave us a comment and let us know.