With just a few months before the "Great American Eclipse" of 2017 casts its shadow across the Carolina's, you need to have a plan of where you are going to be when the event happens. While the eclipse is going to pass over both North and South Carolina, only a small portion of the states will be in the full shadow and provide the optimal viewing of this rare phenomenon. You can view the path of this shadow on the map section of our website by clicking on the "Show Eclipse Path" button on the bottom of the map. However we thought we would specifically point out a few spots of interest that you might consider for viewing the eclipse.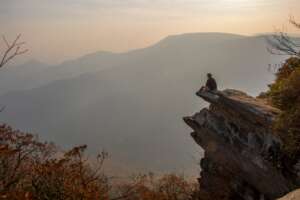 Pickens Nose
Pickens Nose will be almost perfectly aligned with the center of the shadow as it passes over Western North Carolina. That combined with the remoteness of this spot make this a prime spot for viewing the eclipse. Get there early, enjoy being at a beautiful location, and find a spot on one of the many rock outcroppings that provide open views of the sky. As long as the weather cooperates, you should have a memorable experience at Pickens Nose.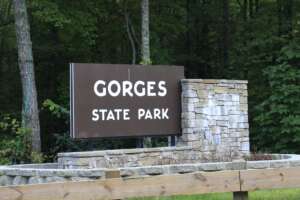 Gorges State Park
Gorges State Park of North Carolina has the distinct privilege of being the only North Carolina state park that will be in the shadow of the eclipse. The park is taking this privilege and running with it! They are having an Eclipse Family Day where there will be live music, food vendors, and lots of space to find your own personal spot for viewing the event. You can turn it into a full day and visit some of the nice attractions inside the park like Rainbow Falls and Turtleback Falls.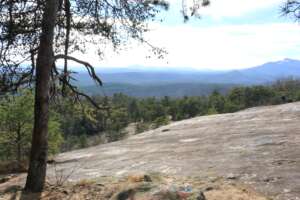 Bald Rock
Popular for viewing the sunset, this hot-spot of the Upstate of South Carolina is another great viewing spot that will be fully in the shadow. However, expect large crowds at this location due to the fact that it is easy to reach and close to a major city. The rock is large but arrive early to claim your spot on the top of Bald Rock.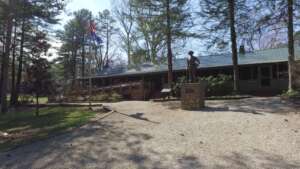 Oconee State Park
Another spot that will be almost dead-center of the shadow as it passes over the Northwest corner of South Carolina. This beautiful and popular park has plenty of wide open space in addition to camping spots if you wanted to stay for a couple of days and enjoy the numerous attractions in the park and area. Be sure to check our Lee Falls episode if you visit Oconee State Park.
While there are so many other great spots available to view this event, these are just a few of our favorite spots. Be sure to check the map and weather on our website to help you find the perfect spot!