As winter sets in on the Blue Ridge Parkway, it may seem like there is nothing to see except road closures and dormant vegetation, but don't let that steer you away. As always, visitors should check the National Park Service's website for the most updated information regarding road conditions. If the road is closed due to construction it will be closed to all traffic, including pedestrians; however, if the road is closed due to weather it is usually still open to foot traffic. What better way to see America's Favorite Drive than by hiking on the parkway to easily reached destinations. Many people enjoy this time of year on the parkway as it lends to cross country skiing, snowshoeing and hiking in colder weather. Check out a few of our favorite easily reached destinations below.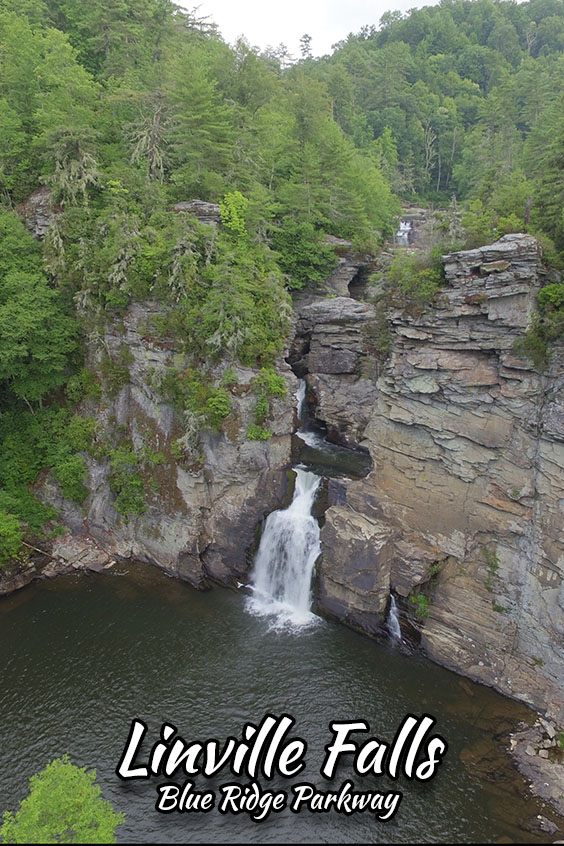 Linville Falls at milepost 316.4 on the Blue Ridge Parkway is also a gem of a hike especially during the winter months.  While the Linville Welcome Center on the Parkway will most likely be closed during the winter, you can reach this hike from Spur Road which is located off of Highway 183. This is a well marked trail and a short hike that offers incredible views of the falls.
Duggers Creek Falls is also located at the 316.4 milepost on the Blue Ridge Parkway. This walk could easily be done on the same visit as Linville Falls.  It is a smaller trail and waterfall, but it is well maintained and marked and makes for a peaceful hike.
Beacon Heights Overlook is located at milepost 305.2 on the Blue Ridge Parkway, but it is also easily reached from highway 221 (Blowing Rock Highway) which intersects a fraction of mile from the trail head.  The Beacon Heights trail also crosses over Carroll Gragg road before starting its ascent to the overlook.  So if the parkway is closed turn onto Carroll Gragg road from highway 221 and parallel park near the trail head.  Follow this well marked hike 1,400 feet to the overlook of your choice (left to view sights to the North or right to view sights to the South). This is a quick out and back hike that produces spectacular views.
Devil's Courthouse is located at milepost 422.4 on the Blue Ridge Parkway and can be easily reached during the winter months from the intersection of highway 215.   It is a short 8/10's of a mile walk from Highway 215 on the parkway to the trail head. From there follow the well maintained and sometimes paved path.  Be careful as the hike is steep and in inclement weather could make the trek hazardous.  The view from the top is well worth the effort.
As always be safe and take precautions, wear appropriate attire and check weather forecasts as well as letting someone know your intentions of hiking.